JS18
jump Starter battery+

PROFESSIONAL
Starts Your Engine, Charges Your Phone & Fits in Your pocket.

pays for Itself After One Jump!



Eliminates need for jumper cables, bulky jumper packs or calling for a tow




Starts gas engines up to 9.6L (diesel up to 4.8L)




Works with cars, trucks, boats, motorcycles, ATV's & more




Charges any USB devices including phones, tablets, & speakers

Charges laptops and other accessories with its 12v and 19v outputs

Built-in LED flashlight with strobe and SOS features




Independent lab tested & made with durable, quality materials




Built-in circuitry protections along with additional protections fuse & diode in the jumper cables to ensure your safety




Long lasting – only loses 2-5% charge per month when stored




Ideal operating temperatures from -4°F to 140°F




Crazy Long 18-month warranty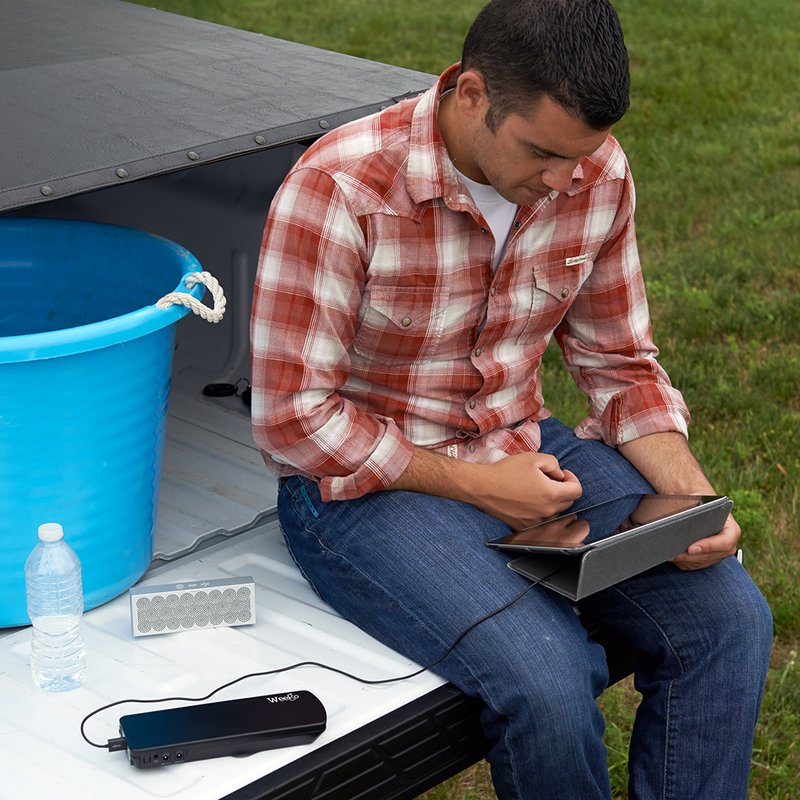 Essential For Emergencies & Handy For Everyday Use
You'll never have to flag down a stranger for a jump, wait around for AAA, or find yourself stranded in the middle of nowhere – Weego Professional Jump Starter Battery+ eliminates the need for jumper cables, bulky jumper packs, or calling for a tow – and allows you to get moving again, real fast! Our 12v lithium-polymer jump starter is designed to not only start your engine, but also charge your phone, tablet, speakers and other USB devices – and it's small enough to fit in your pocket or glove box!
Never Run Out Of Power Again
Jump Starter Battery+ only loses 2-5% charge per month when stored. So charge it up, put it in your glove box and come back in a few months – you'll still have more than half your charge left. A thousand full charge and discharge cycles means your Weego can last for years and years.
It's Safe And Independent Lab Tested
If you are in the market for a Weego, then safety and performance matter to you. Beware of other products that make unverifiable claims or offer products at steep discounts – you get what you pay for. Our products are made with durable, high quality components and built-in circuitry protections – there's even protections in the jumper cables to ensure your safety. We use independent labs to verify the quality and performance of our jump starters so you can count on them to work. All Weego products are backed by a crazy long 18-month warranty and dedicated online support for your assurance.
So Easy To Use
Each Jump Starter Battery+ includes everything you need for jumping and charging. The whole jump starting process is made fast and simple when using a Weego. Don't worry – each Jump Starter Battery+ comes with a detailed instruction manual with easy-to-follow Instructions so that anyone and everyone cane easily jump their own car. Watch our in-house tech, Julianna, and watch how easy it is.
Diesel Engine:

Up to 4.8L
Battery Capacity:

18000 mAh
Battery Type:

lithium-polymer
Starting/Peak Current:

300A/600A

Max Output:

5V/1A, 5V/2A, 12V/10A, 19V/3.5A
Operating Temp:

-4
°F to 140
°F
Flashlight:

100 lumens, Flashlight, Strobe & SOS
Dimensions:

9" x 3.5" x 1.125"
Warranty:

Crazy Long 18-month