Where We Come From
Established in July 2014, Weego is a brand within our parent company, Paris Corporation. Paris is a family-owned company and has been a leading player in the paper industry since 1964. While business is still very strong, paper is an industry in decline that's why our CEO decided to break into the portable power industry with unique products that offer something for everyone.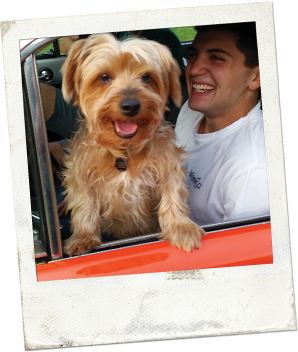 Why We're Here
Weego is a personification of who we are as a company. Our aims and values center on providing high-quality and affordable power to your entire family. From moms to mechanics, from ATVs to boats, from cell phones to tablets – we have a charge for everyone and everything. Weego where you go, when you need us, wherever you need us. Our lab-tested products are built with quality at the forefront – Weego to great lengths to create a trustworthy brand on which you and your family can rely. We're constantly working to make sure you have the power you need, all the time –here, there, everywhere.
In 2012, Hurricane Sandy hit close to home for Paris (Weego's Parent Company), ravaging the NJ/NY coasts. A lot of people were severely affected by the damage, including some of our own employees. So, Paris employees came together to collect items for the victims of the storm – there was such an overwhelming response that we were inspired to create an internal charitable giving program, "Make it Better".
We wanted to make an immediate impact in our very own community – so, the MIB program contributes to employee-nominated charities, causes & organizations within our area. We target programs that serve the community, help individuals who are willing to work for a better life, support Free Enterprise, or programs that offer better quality of life to individuals that cannot help themselves.
If you want to learn more about ways in which we give back, feel free to Contact Us.